---
OFFICINE AIRAGHI. From over
70 years in the paper industry
Officine Airaghi S.r.l. was founded in the Second World War by Ezio Airaghi, technical director of a
well-known paper machinery manufacturer of that time. An historical company that has been working from over 70 years in the paper industry and is now in the midst of the second generational passage with the cooperation between Mario Ghibellini and his two sons, Luca and Michele, Ezio's nephews.
The experience gained in these decades allows us to have a thorough knowledge of the technical and maintenance problems and then design and produce various types of spare parts for stock preparation machineries.
---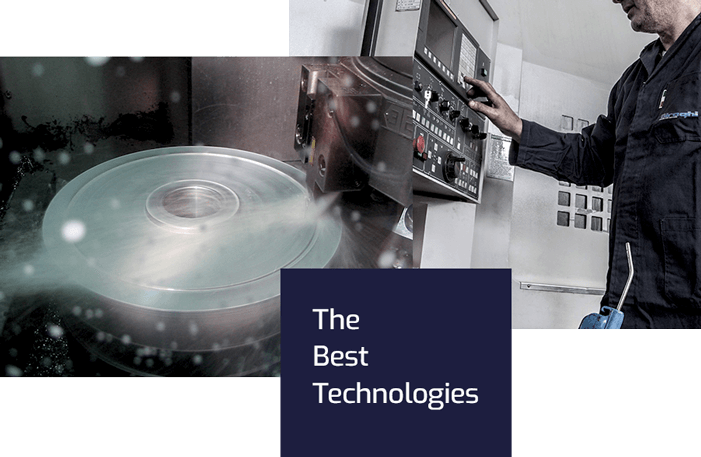 For Officine Airaghi being a supplier means to be able to offer a service and a specific technical advice to its customers. In fact, it is thanks to a strong sector specialization that can remain competitive in global and globalized contexts such as today's.
Technological innovation and the product entirely "Made in Italy" is the answer to be offered to the national and international paper industry, leveraging on that creativity and adaptability typical of our culture that turn into the guarantee of the best quality design and production.

ISO CERTIFICATION
The excellent quality of our products has enabled us to obtain the ISO 9001: 2015 certification. This shows how the design and service we offer to our customers are at the highest level.

SQS
This certification was achieved through the Swiss company SQS, an internationally acknowledged agency as one of the most serious and reliable.
---
Maximum durability and reliability.

Customized quality design.

We have at your disposal numerous CNC machine tools that make us able to produce in very short time all our product range. All the fillings are made of special stainless steel anti-wear alloys to ensure the maximum durability and reliability, also taking into account the type of product/pulp to be treated.
These alloys have also been developed with the collaboration of specialized steel mills and long practical tests in papermills. Each piece is thermally treated to obtain the hardness for the intended use and to give it maximum durability and reliability. Our target is to propose the best solutions to the papermill needs, without any constraints connected to the realization of the fillings as is the case for traditional manufacturing techniques (casting, assembled, etc.).
Our customers can choose from an infinite range of possibilities and pattern combinations with the assurance of retaining features throughout the entire spare lifetime, excellent materials, and precision provided by CNC machineries.